Low doc car loan 101: Maintaining good credit history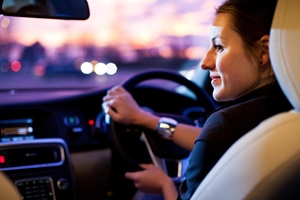 Low Doc Car Loans
Small business owners and entrepreneurs are the backbone of this country. They typically have incredibly admirable traits - they're driven, hard working and dedicated to making their dream come to life. Making a new business work from scratch is no easy feat, there are tons of intricacies and loop holes to jump through - especially when it comes to obtaining a car loan. The paperwork can be a nightmare. But you know what? We here at Austrack Finance don't think you need to handle all that on top of running your business. So we want to help.
We've got lots of good advice for anyone looking to apply for a no doc or low doc car loan - as this is often the ideal solution for small business owners. Today, we'll share one of our most valuable pieces of advice: Your life will be a lot easier if you have a good credit history.
Maintaining good, reliable credit history is valuable advice for people in general, but especially so for small business owners looking for a low doc car loan. This might sound easier said than done, but we back it up with a game plan on how to do just that. Check out our tips on how to keep a good credit history.
Limit your credit enquires
Every time you apply for a credit - even if you ultimately don't take out the loan, the enquiry will appear on your credit file. A busy credit file will affect your credit score in a negative way. Our advice? Find a reputable finance broker. At AAA, we assess your finance application and take into consideration your individual circumstances before approaching a lender. This means only one enquiry is made on your credit file.
Know the best credit to apply for
Different credit companies and types of credit are weighted differently. A mortgage repayment is looked upon much more favourably than a payday loan, as a home loan indicates long term financial stability and an ability to live within your means. Our range of low doc car loan lenders can help establish your business credit and ultimately, the growth of your company.
Pay bills on time
This might seem obvious, but once you have a credit card with a decent spending limit on it, going overboard can happen quickly. The best way to keep yourself from overspending and getting behind on bills is to make a budget for yourself. A small business needs to be on top of its financials so you know exactly where the crucial spending needs to go, and what can wait.
Be sure to keep an eye on all your transactions.
Keep an eye on your information 
These days, it can be easy for cyber criminals to get your information and destroy your credit. Be sure to keep an eye on all your transactions so you can shut everything down if you see something out of place. Don't ever feel sheepish about getting on the phone and talking to your bank or a credit reporting agency like Veda if you think there might be an issue. They're there to help you, but mistakes on their end are not out of the question either. This is important to do as soon as you see something wrong. Waiting could end up in disaster for your credit.
Applying for a low doc car loan is much easier when you follow these good credit tips - but we're here to help you out too! Get in contact with Austrack Finance and we will even help you organise loan pre-approval for you. We're sure you still have lots of questions about low doc car loans so give us a call and let's work it out together. We look forward to speaking with you!