How can your business benefit from a low doc car loan?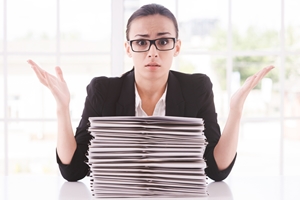 No Doc or Low Doc Car Loans
Small business owners - we get it, you have a lot on your plate. Making your dream come to life is an exciting and incredibly admirable ambition. That said, however, it can also be a rather risky venture.
True, you might have a totally brilliant, market disrupting service or product, but there are quite a few things that can halt a business right in its tracks - and ultimately destroy it. One of the areas that tends to trip businesses up is the intricate paperwork to establish loans. It doesn't seem right, but the information needed for car and equipment finance is incredibly extensive and if done incorrectly can cause big headaches for small business owners.
But you don't want to be that business owner, and you don't have to be. You just need a little help and guidance in the areas of your business that you don't have expertise in like a no doc or low doc car loan. Here's all the ways your business can benefit from this type of loan, and how you can ensure you're approved for finance at the most competitive interest rate possible.
Benefits of a no doc or low doc car loan
To begin, opting to apply for a no doc or low doc car loan is much easier than a traditional loan. Up to date financials are not required and it can give nervous business owners the ability to have more control over their tax returns and other personal financial documents. Fixed interest rates mean you don't have to worry about your loan repayments changing as the market does. You know exactly what you're going to pay from start to finish - and that's music to anyone's ears!
the low doc or no doc car loan is going to increase your business productivity.
More music is coming, because when you get this type of loan, you can also claim tax deductions and GST benefits as an ABN holder. Another benefit is increased business productivity. An updated vehicle or new and improved equipment will increase your business efficiency and your bottom line.
What paperwork?
So what's your first step in obtaining a low doc car loan? Well that's easy - just get in contact with our friendly experts here at Austrack Finance. We want to make this process as simple as possible for you. We can even organise a pre-approved low doc car loan for you within hours. We're here to answer all your questions and concerns as well as walk through the process with you. Don't hesitate - give us a call today!