What to look for when buying a used boat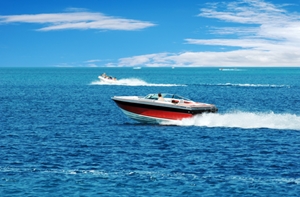 With an estimated 35,877 kilometres of mainland coastline to explore, it's no wonder boating is an increasingly popular Australian past time. With 640,000 recreational boats already registered in Australia, the National Marine Safety Committee estimates this number increases by 31,000 every year.
However, buying a brand-new boat is an expensive venture that can put potential aquatic enthusiasts off. With the many used models on the market and the availability of boating finance, your dream of owning a water-toy might be more attainable than you think.
Here are three important tips to keep in mind when researching and purchasing a used boat:
1. Figure out what type of boat you want
You'll find it easier to narrow down the wide range of possibilities by figuring out exactly what you want from your boat. What activities will you do with it? Do you have a specific length or power capability in mind or any special features you can't part without?
Just like with cars, not all boat brands are the same - doing some research can help you figure out which one suits you best.
2. Look at a wide range of sources
Used boats are everywhere if you know where to look. In addition to used boat retailers, which often have a whole lot of used boats for you to peruse, you can also purchase boats directly from owners who post online, in boating magazines and even on marina bulletin boards.
No matter where you end up purchasing from, make sure you do your price research so you don't get ripped off.
3. Scrutinise your dream boat
A detailed inspection and possible test drive can help you avoid any potential disappointments with your boat's performance. According to Boating Magazine, things you should look for are cracks in the body, gas leaks and algal growth in the upholstery.
Ready to buy? Contact the team at AAA Finance to secure a boat loan now.