Motorbike finance – what are the benefits of owning a bike?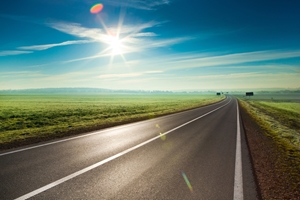 Not only are motorbikes fast and loud, they can also be extremely cost-effective when it comes to the daily commute and travelling away for a holiday with friends.
But how could you get yourself onto the back of one? AAA Finance can help with motorcycle finance tailored to exactly what you're after.
Benefits of being a biker
The road is yours. Well, not literally. But of course you can really feel the road flying along beneath you when riding on the back of a fantastic piece of engineering. Being stuck in traffic could well be a thing of the past, and parking is certainly going to become more simple. Bikes fit just about anywhere, so you'll have no trouble finding a park when you do arrive at your destination - no doubt 20 minutes early because you left the traffic behind.
Harley-Davidson's have more street appeal to some because of how loud those Screamin' Eagles can be!
Bikes are excellent on the open road as well, and corners are truly able to be felt when you get a real lean on heading into a tight bend. The same goes for a cruiser as well, such as a throaty Harley-Davidson. They tend to be slower through the corners, but have a lot more street appeal to some because of how loud those Screamin' Eagles can be!
In fact, a Motorcycle USA test found that Screamin' Eagles can be as loud as 104 decibels when being revved. That's even louder than standing less than 1.5 metres away from a jackhammer (95 decibels).
If you don't fancy the loud bikes, there are other options out there. The smaller, lighter options are great rivals for cars in terms of fuel efficiency and running costs, so that might pique the interest of some buyers looking to find their perfect bike.
Below are some great examples of bikes that motorcycle finance could help you purchase:
1) Moto Guzzi Audace
Bike Point Australia reviewed the Moto Guzzi Audace, which sports a grunty 1380cc V-twin engine. Modelled off the Moto Guzzi California, the Audace takes more aggressive tuning and styling with it and the marque has thrown in a dark colour scheme to give it more 'cool'.
In classic Italian motoring fashion, there are three different kinds of performance that can be selected while mounted on the back of this beautiful machine - Veloce, Turismo and Pioggia. Veloce is the fastest (it's the Italian word for 'fast'), Turismo is a touring mode and Pioggia offers softer throttle response for wet or tricky conditions.
With a maximum torque of 121 Nm and weighing in at just 299 kilograms, the Moto Guzzi Audace is a powerful bike that could be a lot of fun around some winding open Australian roads.
2) Yamaha MT-07 HO
The confusing name shouldn't put you off - the HO stands for 'high output' and that is backed up by some impressive performance figures.
The Yamaha MT-07 HO has a wet weight of only 179 kilograms and a lower torque than the Moto Guzzi Audace at 68 Nm, although for a sports bike that is expected. A 689cc engine is what speeds this rocket around, and the advanced front and rear suspension will ensure any rider is comfortable for long periods of time.
If you're wanting to really be in touch with the road as you ride, a raw bike such as the Yamaha MT-07 HO is a great option. Can't wait to get on top of this machine? Apply for pre-approved motorcycle finance today and you could be mere days away owning this bike.
3) Kawasaki H2
Far and away the fastest bike on this list, the Kawasaki H2 will have riders zooming around to their hearts' content. Sitting on a massive 998cc four-cylinder block that throws down 133 Nm of torque, a bike that weighs in at just 238 kilograms is sure to please those with a need for speed.
The supercharger will also provide some excitement, and keeping in line with other 1000cc supersport bikes, the Kawasaki H2 provides some serious excitement.
The colour will add to the flame of potential buyers - mirror-coated Spark Black will shine for miles and miles of road, meaning if they can't yet hear you coming, they'll be able to see you.
Follow the trend
Queensland saw motorbike registrations more than double between 2001 and 2010, while car registrations only increased by 35 per cent in the same period, according to the Centre for Accident Research and Road Safety. Clearly motorcycles have become more popular as bigger, better, faster and safer bikes become available in the country.
The Australian Bureau of Statistics found that in 2015 there were 807,215 motorbikes on the roads, which was an increase of 3.5 per cent over the previous year. In fact, growth between 2010 and 2015 was high - 22.3 per cent - which shows that growth has continued even more recently.
Fancy getting behind the handlebars of one of these beasts? We don't blame you. Get in touch with AAA Finance to see how their motorcycle finance can help you.